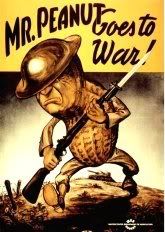 Re-enlist In The Jericho Army Today!


Are you one of the Nuts who saved Jericho?

Do you still want more than just 7 new episodes?

Please! Come Home to Jericho! Jericho needs your support again.

120,608 people signed the petition to save Jericho! Where are you now?

We need more people on the to help us fight for Season 3.

CBS needs to know we won't give up.

We must show CBS that we are still here actively promoting.

Please come home and save Jericho again.



Shoshannah Stern/Bonnie Coming to Nashville, Tennessee

See here.