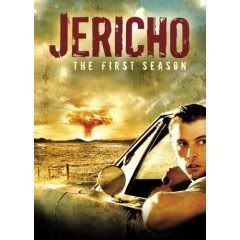 Interesting article with a lot of details:
"A real TV writers'
strike
could mean interesting drama in the advertising sales offices of broadcast networks — as if this ad market hasn't been theatrical enough.
In theory, marketers could make networks redo all their upfront deals, says one media agency executive. Why? Because they paid for original network programming - not for reruns, or some half-baked reality shows, or some not-fleshed-out backburner scripted shows."
Nielsen
Reverses
Rule on Rebroadcast Ratings
"Nielsen is eliminating a new rule that was intended to help advertisers better track how many people watched a TV show and their ads no matter when they watched it. But outcry over the way NBC used the policy to report ratings for the season debut of its hit "Heroes" has scuttled the effort -- at least for now.
The ensuing brouhaha illustrates some of the troubles in measuring TV audiences who are able to use new technology to view programs in new and different ways. More viewers are using digital video recorders to watch their favorite programs hours or days after their original broadcast; downloading episodes from iTunes or Amazon; and watching streaming episodes of the programs online. Networks, recognizing that not all the fans of a show are able to watch it the night it originally airs, have begun to schedule encore episodes (often on Friday or Saturday nights) as a way to give more people a chance to see the episode. As this trend develops, the true total number of viewers of a particular episode comes not only from measuring a traditional TV audience."
"The debut of the
CBS
reality show "Survivor: China" delivered 15 million viewers on Sept. 20. In an indication of how important digital video recorder playback is becoming, it gained another 2.1 million DVR viewers within one week of the premiere.
DVR playback data for the first week of the fall television season will be released next week."