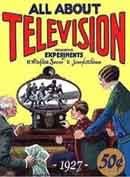 "CBS' Risk Taking Tanks
Net's innovative scheduling yields lackluster demos"
"In an interview with Mediaweek, CBS entertainment president Nina
Tassler
acknowledged those disappointments. But she remains supportive of the new shows, even Laughlin. "It was the boldest risk that we took," she said of the music-drama hybrid. "The true failure would be to stop trying new things."
Although Kid Nation is drawing young viewers, it is not attracting coveted young adults. The show may be trending up in key demos, but its focus on children apparently offers few entry points for older viewers, especially those without young kids. "I can see how it's more of a challenge for adults to find a particular character to relate to," Tassler admitted.
Whatever makes air next season, Tassler said, an increasingly fractured media pie may demand that all broadcasters come up with new methods of measurement. Between online streaming and increased DVR penetration bleeding off live TV viewers, she added, "I think we really need to examine—and redefine—what is a good number."
"Being one of the
Jericho
"Nuts" (yep, CBS got mine, and who knew I ever had them?) this blog was originally intended to promote the Television Series "Jericho". I've cleaned up the Jericho Resource links for new and old fans alike. I'll be adding other TV sections as time goes on."
"Here's our guide to how the
strike
might affect the average entertainment consumer this time around—though, even if there's a last-minute settlement, don't get too comfy. Contracts with the Screen Actors Guild and the Directors Guild run out in June 2008."