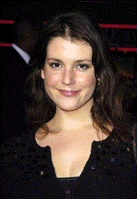 If you haven't been watching the miniseries,
Comanche
Moon, on CBS then you're missing a real treat. I watch very little television but this is a winner.
"COMANCHE MOON, a new six-hour mini-series based on the book by Larry McMurtry, and the final chapter in the "Lonesome Dove" saga to be made into a movie, will air Sunday, January 13, Tuesday, January 15 and Wednesday, January 16 at 9pm et/pt. Academy Award and Golden Globe Award winners Larry McMurtry and Diana Ossana are the executive producers and writers."
This is one of those rare shows where time flies and I didn't even mind the commercials. Maybe that's because I got to see a Jericho Promo.
I have to hand it to the cast. They are superb. Val Kilmer, one of my favorites, is outstanding. Steve Zahn can make you laugh then make you cry. This is the first time I've seen Karl Urban but he does a fantastic job here. I see great things in his future. Then, there's Rachel Griffiths. I love her on "Brothers and Sisters" but this role gives her such depth. She plays her character to perfection.
Last but not least, the performance given by Melanie Lynskey almost blew me out of my chair. You can bet I won't forget her name. I remember seeing her in "Rose Red" but that's been some time ago. I also predict great things ahead for her.
You can watch the series free at
cbs.com