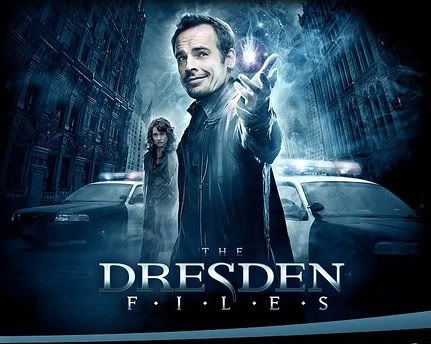 "The Sci-Fi Channel is FINALLY, for the first time since the end of Season 1, showing repeats of the Dresden Files!!!
AND NOW the schedule on-line today shows repeats airing on Nov. 9 & 16 AND December 7, 14, & 21!!!
The Save Dresden Campaign has been keeping up the pressure on Sci-Fi to renew the series, so it COULD be the station execs are testing to see if we're serious - if there really WILL be a ratings spike for the repeats.
So, PLEASE WATCH all of the repeats and WRITE
feedback@scifi.com
and
scifiweekly@scifi.com
& TELL them THANK YOU for the repeats & to PLEASE renew the Dresden Files for Season 2!!! THEN, do the same thing in a letter or postcard!
We have a real opportunity to prove to TPTB (the powers that be) that the Dresden Files absolutely WILL be supported!!"
"Paul Blackthorne is a talented British actor with simultaneous film, tv, and radio careers. He first broke into acting through television commercials in England. His first breakthrough commercial in the UK was as the Grim Reaper for Virgin Atlantic. His first silver screen success was the role of Captain Andrew Russell in the Oscar-nominated Bollywood movie, "Lagaan," for which he spent six..."
More on Paul
here
.
Welcome to the News & Information Update site for the New Home 4
Dresden
Petition & Campaign!
The
Dresden
Files Info Page