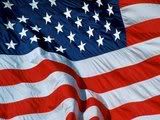 "In the
television
business the grim reality of the writers' strike has set in, with the prospect of a long shutdown of scripted shows growing stronger by the day.
But in what seems to be growing consensus among executives at the television networks, the strike could contain a faint glimmer of good news for one group of shows: struggling, barely surviving prime-time series.
In January the series that had been held in reserve will get their shots on the air, usually in limited runs. These include shows like "Lost" and "Cashmere Mafia" on ABC, "The Sarah Connor Chronicles" on Fox and "Jericho" on CBS. And some of these shows could do better than they would have otherwise, because by the time they get on, they would not have to face original episodes of shows like "Grey's Anatomy" and "House."
More
Supernatural
TV Secrets
Behind the scenes info
here
.
"Content
creators
everywhere are mad and not going to take it anymore. Well-compensated TV writers want in on online video revenue, or else... (Well, that's the part they haven't quite worked out yet.) And now CBS news writers and producers are so annoyed about CBS's plan to combine two newsrooms and pay radio people less than TV people that they're about to follow their Hollywood brethren into the streets."
Get paid to blog for an entire year
Would you please give my friend a
vote
?